It continues to be awesome to see so many of you enjoying your golf course and club, and to see so many new faces around Elcona. When the weather is good, the golf course is packed. The staff and I appreciate all the comments everyone has told me regarding the conditioning of the golf course. We continue to work hard each day to provide you the best conditions that weather allows us to produce.
Each day here at Elcona I get the opportunity to interact with many of you while out working on the course. These interactions provide me with some great feedback on the course and the chance to answer questions that you may have. Below are some of the more frequent ones I am asked year after year, along with a few other points of information. Please bear with me as this is another longer than normal blog post, but one that is hopefully informational to you.
Why are there so many cart tracks in close proximity of greens?
With the increase rounds and usage of the golf course, this is the perfect time to remind everyone about some simple, but often overlooked courtesies when it comes to driving golf carts. With the emphasis on keeping the rough around the greens as playable as possible, these cart path courtesies are critical to that mission. Courtesies that should be followed all year and especially during the stressful times include: parking 30 feet away from greens and 15 feet away from tees, utilizing cart paths where available, not driving carts in the tall grass areas, and carefully applying the brakes so that the tires do not lock up and leave skid marks on the paths and turf. All of these should be common sense, but you would be amazed at how many times I witness all of these on a daily basis. Please help our staff take care of your golf course by following these simple courtesies.
How do you repair a ballmark properly?
The key here is to NOT LIFT the center of the mark. This pulls the turf and roots out from the surface and greatly increases the recovery time of the pitchmark. A properly repaired mark heals in 3-4 days, while a poorly repaired one (see above) may take up to 21 days to heal.
When should I replace my divot in the fairway? Sometimes they are too little to replace.
Whenever possible, you should always replace your divot. Most of the time, even the tiny divots will root back down and recover. At a minimum, replacing all your divots keeps the fairway looking clean and helps minimize any shot from having to be played out of a divot. If you experience an exploding divot, replace what grass you can and please step down onto the divot to minimize its size of impact. Not replacing divots can also provide an avenue for weeds to germinate, as was the case in the picture from 6 fairway above.
Why aren't any sand bottles on the carts?
Sand bottles are not supplied for the same reason as above: to help keep the course cleaner. Many times it is easier to reach for the sand bottle than walk a few yards to retrieve a divot, leaving the fairway looking littered. Adding soil could potentially introduce weed seeds to the fairway. Many people can also overfill the divot with sand, leaving an unsightly pile of soil, which leads to dull mower blades during the next mowing. The grounds staff periodically fills all fairway divots during the golf season.
What is the greens rolling schedule on a weekly basis?
During a normal week, greens are rolled on Tuesday, Wednesday afternoon, Friday, Saturday, and Sunday. All of these scheduled days are dictated by weather, golf schedule, and turf conditions. Our greens maintenance program continues to focus on providing a consistent green speed each day as weather allows. I will be blogging soon about factors that effect green speed, so stay tuned for that.
Where are all the wildlife this year?
They are around! The turkeys are hunkered down in the woods as well as along the Nature Trails. Ducks are nesting currently and I look forward to seeing a new batch of ducklings on the ponds soon. Pollinators such as butterflies and native bees are also starting to increase in activity too. One of the best parts of my job is interacting with nature on this beautiful piece of land they get to call home.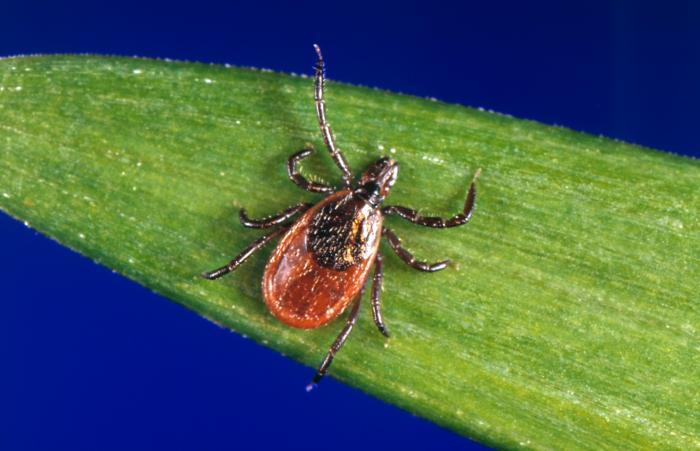 On another nature related note, if you happen to walk the hiking trails out in the back 40 or hit a shot into the native areas, be on the look out for ticks.  They seem to be higher in population this year, as I have found a few on me and our dogs.  Here is a link for Purdue on tick safety if you want any additional information on these parasites.
What is the preferred divot pattern on the practice tee?
The above picture illustrates preference wonderfully, which was taken from the new sign next to the practice tee. One straight line of divots taken out across our hitting station is preferred. The healing time is much quicker and will provide additional hitting space for the next person. Taking out huge craters or multiple smaller areas will take a much longer time to fill in and heal. The practice tee is seeded each week, and sections are seeded heavily after they are turned over, which averages once a month. A staff member will be out hand watering divot seed each afternoon to further aid in a quicker divot recovery.
Why is someone hosing down a green and interrupting my round?
While we haven't had the weather for it yet, there will be many afternoons this summer that our staff will be out "syringing" or cooling down the Poa annua leaf tissue on greens. This misting typically takes one or two minutes. We do our best not to interrupt your enjoyment of the golf course, but if you see a maintenance staff member working around you, please give him or her common courtesy and make sure they see you before you hit your next shot. They and their families will appreciate it.
What do we do if thunderstorm or severe weather approaches?
Obviously I hope these people in the above video are alive and going to be ok, but this shows what can happen if people make a poor shelter choice during a thunderstorm. When inclement weather approaches the course, or if lightning is detected within 10 miles of the golf course, the Pro Shop staff will blow the siren indicting that it is mandatory you seek shelter immediately. Your life is worth much more than finishing the hole you are playing. The take home message here is that when the siren sounds, please come seek shelter immediately, either at the clubhouse or the weather shelters behind 3, left of 11, or at the halfway house. Please shelter in place until you hear a second siren, which sounds only when the threat has passed and it is safe to resume play and the golf course is in a condition to do so. Usually after a heavy thunderstorm, Tom and I will check the course on its availability and condition before allowing play to resume. It may take 30-90 minutes for water to drain down on the golf course before the course is deemed playable again. If you have any questions on our severe weather policy, please ask Tom or myself.
What are the general maintenance principles of Elcona CC?
To provide the finest quality playing surfaces with minimal inputs and a keen eye on environmental stewardship.

To prepare, preserve and maintain the golf course as the major club asset and to afford the opportunity to provide enjoyment to the club's members and guests.

To protect, understand and fulfill the golf course architect's and club membership's vision with a goal of a fair golf challenge for all levels of player ability.

To plan and execute programs and procedures that maintains a superior golf experience as well as enhances and protects the environment, property, and aesthetics of the club within the standards and benchmarks set within being a Certified Audubon Golf Course Sanctuary.

Thank you for taking the time to read this longer than normal update. If you have any questions about what is going on outside, please do not hesitate to contact me at ryan@elconacc.com. Have a great week and I hope to see you out on the golf course!
Ryan